Colorful, creative, inspiring: The world of African street art
Join the conversation
CNN iReport
September 27, 2013 — Updated 1129 GMT (1929 HKT)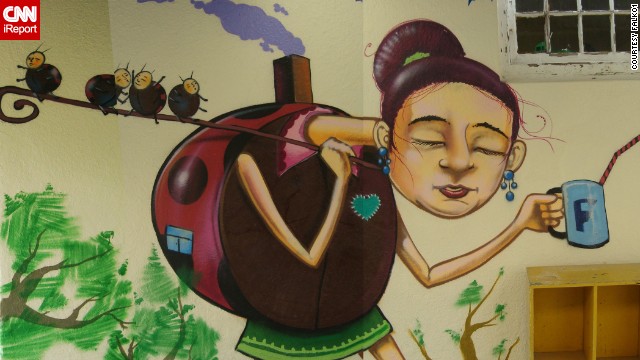 To celebrate the best of African street art, CNN iReport asked for your submissions of the beautiful, political, or just plain fun.
South African graffiti artist FALKO1 sent images of his striking work on walls in and around Cape Town.
Cape Town, South Africa
African street art includes graffiti, inspiring murals, painted shop fronts
It provides an outlet for political voices and local culture
Cape Town is home to a thriving graffiti scene with a social message
Inside Africa highlights the true diversity of the continent as seen through the prism of different cultures and religions and the mediums of art, music, travel and literature. Follow the team on Twitter.
(CNN) — Street art has forever been a vibrant tool of personal expression manifesting in a variety of unique ways. In Africa it comes in the form of beautifully painted shop fronts, alternative methods of political campaigning and striking murals designed to inspire.
To celebrate the best of African street art, CNN iReport asked for your submissions